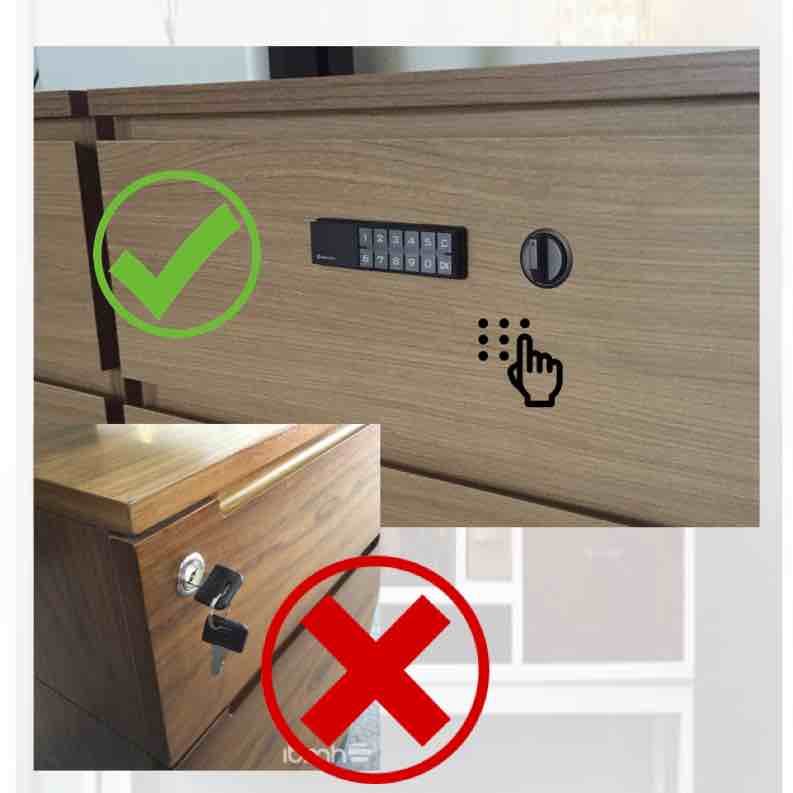 Cabinet Digital Lock
Cabinet Digital Lock
Cabinet Digital Lock
Cabinet Digital Lock
Now Only
(Usual Price: $109)
​
$ 49

without installation
$ 89

with installation
Product Feature:
Personal pin code

Clean sleek design

Sensitive press buttons

Safe and easy access

No hassle of forgetting keys

Total keyless solution with digital door locks

Suitable for most cabinet drawers

Able to replace existing drawer locks
Warranty:
1 year warranty against product defect

1 year onsite warranty when installed by Smart-Home
​
​
Frequently Asked Questions
Where can the cabinet digital lock be used at?
​
The cabinet digital lock is used mainly in drawers or casement doors.
​
What is the type of battery used for the lock?
​
CR1632 battery is used for the lock and is easily available in convenience stores.
​
What happens if the battery is flat?
​
You can remove the front cover and change the battery without unlocking.
​
Why can't I turn the knob and unlock even when I key in the correct password?
​
1) After keying in password and there is a beeping alarm for '2 times', it means pin number is wrong.
2) After keying in password and there is a beeping alarm 'for 3 times', it means low battery status. (Change battery)
3) After keying in password and there is a 'long beeping' alarm, it means turning knob is not in the right position. (Turn the knob to correct locking position and try to unlock again.)
4) No sound when keying in password, it means sound buzzer is spoilt and you need to change to a new lock.
​
How long can the battery last?
​
A brand new battery can last 10 - 12 months of usage.
​
What if I forget my password?
​
You will need to send us the 'Serial Number' located at the top of the lock 'SNXXXXGBXXXXXX' and we will send you the master pin to reset your lock. After you key in master pin, password will be reset to '0'.
​
How long is the warranty period?
​
There is a 1 year warranty from the date of purchase.